Seller's Guide Step 2 - Prepare
Posted by Nicholas Bobenko on Sunday, August 30, 2020 at 8:34 PM
By Nicholas Bobenko / August 30, 2020
Comment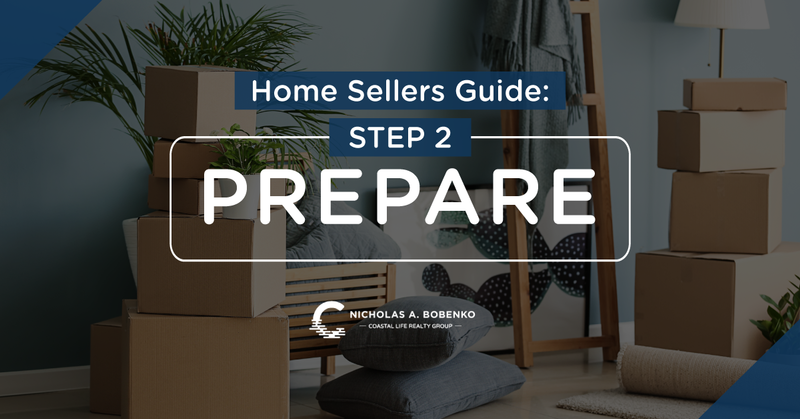 There is more competition than ever in the current Ocean City real estate market. Before putting your property on the market you will want to make sure it is a home that people will want to buy.
Take a good look around your home to determine where it needs improvement. It is important to address glaring issues and known defects so your property shows its best.
Some fixes will be simple cosmetic items that you can likely handle on your own. Other items may be more significant and require the services of a professional. Below is a list of the common fixes that provide the most benefit:
Spruce up the lawn
Get carpets cleaned
Replace light bulbs
Powerwash the exterior
Organize closets and drawers
Clear out clutter
Clean, clean, clean
Paint in neutral tones
Simplify decor
Minimize personal effects
Be smart with home improvements. Don't over improve a property you are getting ready to sell and not be able to recoup the costs. Below are some reputable local Ocean City contractors that can assist you with these projects:
Lawn Masters - 410-603-6235
JC Custom Painting - 302-604-3001
Lighthouse Services - 410-723-7098
Brasures Carpet - 302-436-5652
Chesapeake Hydro-Wash - 410-479-9744
Dave Wallace Electric - 443-497-0492
Seaside Plumbing - 410-641-1368
Easy Breezy Cleaning - 443-523-7060
This investment of time and money will help generate a faster sale at a higher price. Your property will show its best, stand out from the competition and make a good impression on prospective Buyers.
I would be glad to walk through your home with you and make suggestions on fixes and improvements that will increase its sale-ability. Feel free to contact me directly anytime at 443-614-9179 or via email below.
Seller's Guide Download
Download my complete Seller's Guide to see exactly how to sell your home or condo for the highest price possible, in the least amount of time with the fewest hassles.
---
Contact Nicholas