Seasonality and the Ocean City Real Estate market
Posted by Nicholas Bobenko on Friday, July 24, 2020 at 7:25 AM
By Nicholas Bobenko / July 24, 2020
Comment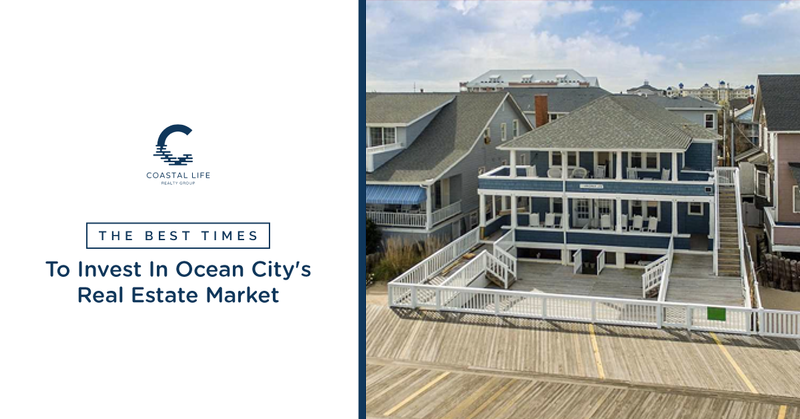 Ocean City, Maryland is a great place to consider purchasing a second home or investment property. There are many things to consider in this process, one of which is the best time to buy. Each season presents different opportunities and challenges in the Ocean City real estate market. Below are the pros and cons of buying in a particular season that will help you determine the best time to buy based on your particular situation.
Spring Season
The demand for Ocean City properties is at its highest during the Spring. There will be a good amount of inventory to choose from, but there will also be a lot of competition. As such, Sellers tend to not be terribly motivated with a steady stream of qualified Buyers walking through their front door.
The keys to buying in the Spring are being proactive and being prepared. Good properties will sell quickly and if you want in, you have to move quickly. You will also want to ensure you have your finances in order and are pre-qualified if you will be getting a mortgage for the purchase.
Summer Season
Summer may seem like the busiest season for real estate sales in Ocean Cit, but that isn't the case. The spring and fall actually beat the summer quite handily. There are limitations with showing property during the Summer months with all of the vacation rentals in town. As such, inventory tends to be at its lowest level during the Summer months and Sellers that have rental income rolling in tend to not be as motivated.
The advantages to buying in the Summer are that you can use the property immediately during "prime time" and be situated for the best time of year in Ocean City (the fall but don't tell anybody!). Additionally, if the property is a vacation rental you can step right into the rental income that transfers with the sale.
Fall Season
Fall is the best time of year in Ocean City. The large crowds are gone and the weather is perfect. It is also an opportune time to purchase Ocean City real estate. Inventory will increase after the Summer season with properties coming out of the rental programs and from Sellers that have chosen to move onto other things. Competition typically isn't as intense as it is in the Spring when everyone is rushing to get in for the Summer. Sellers are a bit more motivated as they would like to get this properties sold prior to the Winter months.
Winter Season
The Winter months of December and January tend to be the Ocean City real estate markets slowest months. Inventory will be somewhat limited as most folks will wait till after the first of the year to list their properties in anticipation of the popular Spring market. With all of that being said, the best deals can be had during these Winter months if the right property comes along. Sellers will be motivated and there won't be very much competition from other Buyers.
As you can see, there is a lot to consider in determining the right time to buy. The Ocean City Realtor that you are working with should help you through this process based on your overall goals. If you would like to discuss this or anything else pertaining to real estate in Ocean City or the surrounding areas feel free to contact me directly anytime at 443-614-9179.
Contact Nicholas