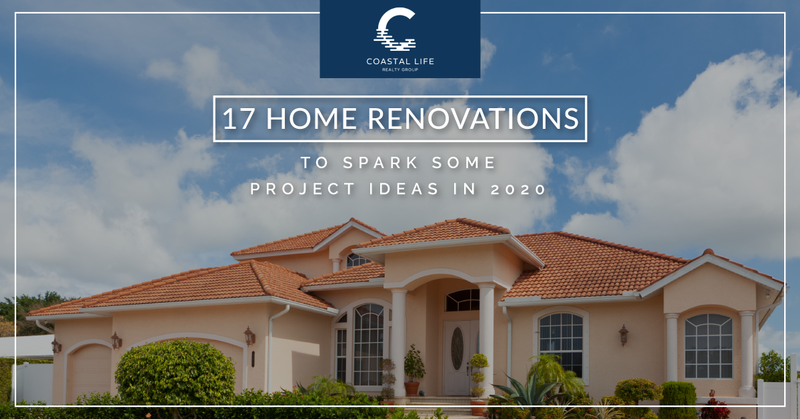 As we get into the heart of summer, you may be looking for home renovation ideas for your Ocean City home or condo. If you know you want to do something to change up the look of your home, but are looking for some ideas on where to start, here's a look at 17 ideas to inspire you as you give your home a new, fresh look.

1. Two Tone Is Out - Three Tone Is In
It's long been said that the kitchen is the heart of the home, and there's been a recent trend of using 3 different colors to provide an added layer of depth to the kitchen. Consider having different sections of cabinets be two different colors with a third color on the walls.
2. Wood Cabinets
If you don't want to take the leap into a tri-tone kitchen, there has also been a resurgence of wood cabinets that provide a simplistic look.
3. Soft Kitchens
2019 saw the trend of "soft" colors become very popular in kitchens, and it's widely expected that it's a trend that will continue. Marble backsplashes with soft gray and white cabinets provide a clean, elegant look.
4. Butcher Block Counter Tops
Especially popular on island countertops, a butcher block countertop made of wood breaks up the solid colors of perimeter counters and cabinets.
5. Decorative Sink Panels
Some major companies, such as Kohler, are introducing customizable farmhouse sinks. These allow homeowners to choose a pattern that will be embossed across the front of their sink, allowing you to be as bold or as modest as you want.
6. Thin Materials
Inspired by home renovation trends in Europe, some companies are introducing ultra-thin countertops which give a sleek, modern look to your kitchen. Instead of large, blocky countertops that show 2-inch...