How To Navigate Multiple Offer Situations
Posted by Nicholas Bobenko on Sunday, July 5, 2020 at 7:53 PM
By Nicholas Bobenko / July 5, 2020
Comment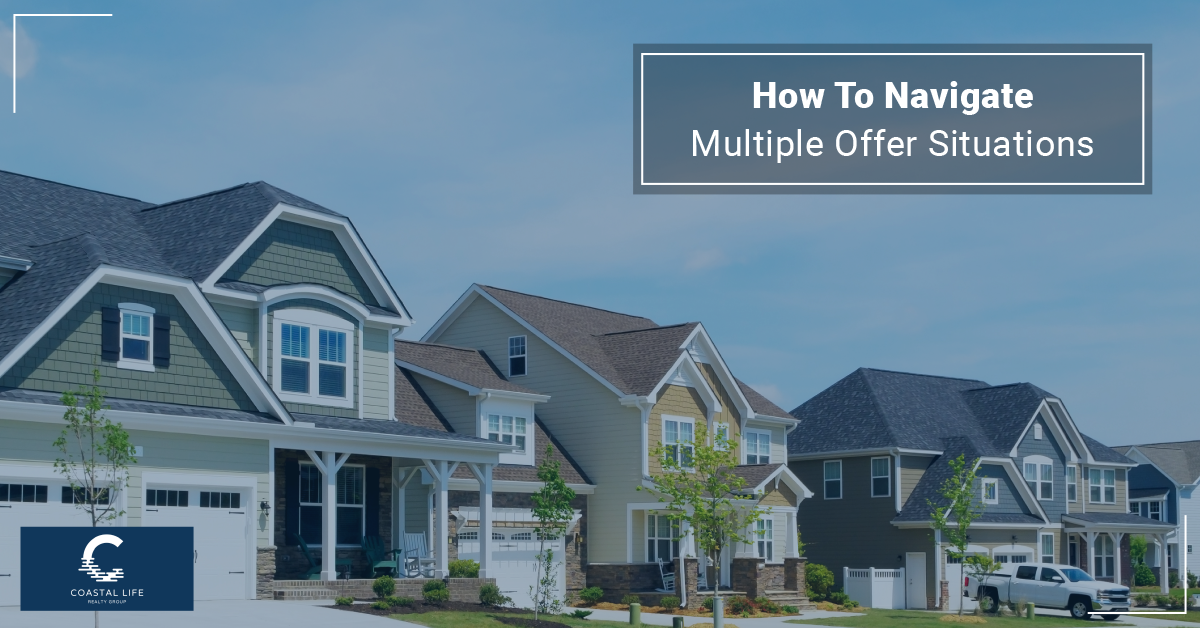 The current lack of inventory in the Ocean City real estate market, coupled with high Buyer demand is leading to multiple offer situations within a couple of days on a majority of new real estate listings in Ocean City. Multiple offer situations are tricky to navigate and you have to be prepared.
I have successfully negotiated several contracts for clients in recent weeks that were in multiple offer situations, all of which had five to seven offers involved. Taking the steps below will put you in a position to succeed.
Know the Numbers
If you are going into a multiple offer situation you have to know what the property's market value is. Research information on recent sales of similar properties ahead of time so you know the value of the property you are pursuing and can make informed decisions.
Stay Proactive
You have to stay proactive in the current market and be aware of new real estate listings in Ocean City as soon as they hit the market. I can email you new listings that match your specifications as soon as they hit the market, which will ensure you do not miss out on a good opportunity.
Be Disciplined
It is easy to get caught up in the action and potentially overpay or concede protections in multiple offer scenarios. A good Ocean City real estate agent that is looking out for your interests will advise you accordingly. This is why knowing the numbers ahead of time and adjusting for condition, views, etc. is imperative.
Keep it Clean
Real estate offers are more than just the offer price. The associated contingencies such as home inspections, seller credits, settlement timeframes, etc. can also have a considerable impact on the Seller's decision in a multiple offer scenario. Put the contingencies in that you need to protect yourself, but avoid anything unnecessary that will overcomplicate the offer.
Get Pre-Approved
If you will be financing the purchase it is imperative that you get pre-approved ahead of time. Multiple offer situations move quickly. Mortgage pre-approval will provide an advantage in multiple offer scenarios and let the Seller know you are qualified.
Leverage Protections
The standard contract of sale for Maryland real estate purchases has numerous protections for the Buyer that can be leveraged to your advantage in multiple offer situations, especially in securing the property quickly. I would be glad to discuss these options with you over a phone call. Feel free to contact me directly anytime at 443-614-9179.
Escalation Clauses
In most situations an escalation clause can be included in the offer. An escalation clause automatically increases your offer price above the price in other offers. You choose the offer price ceiling and the amount the offer increases by. An escalation clause executed properly will enable you to make strong, competitive offers without unnecessarily over bidding.
---
Contact Nicholas
I would be glad to discuss this process with you in greater detail. Feel free to contact me anytime via email or phone at 443-614-9179.