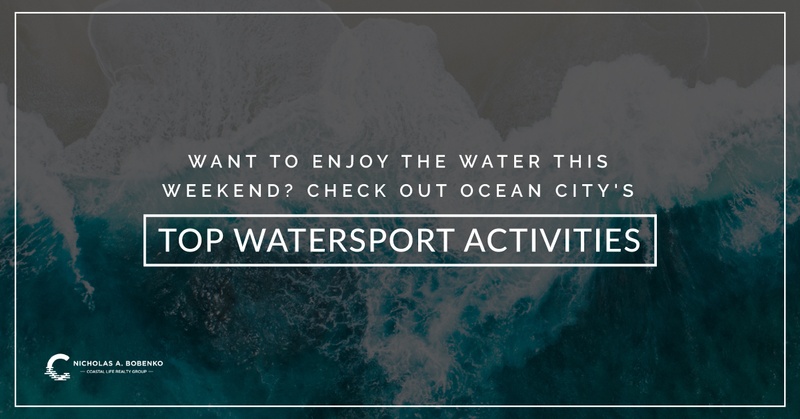 The Ocean City, Maryland area can be a great place for anyone to visit. This area is full of many great restaurants, shops, and other recreational amenities. One of the key reasons why people continue to visit here is that there is very convenient access to the Atlantic Ocean, which gives you the change to enjoy many different watersports. There are a variety of top watersport activities that you can enjoy this upcoming weekend in Ocean City.

Stand Up Paddle Boarding
If you enjoy an activity that will allow you to have fun on the open water without getting too wet, stand up paddleboarding is a great option. With stand up paddle boarding, you will essentially stand on a board that is similar to a surfboard and move around with the use of a paddle or oar. This can be a fun and relaxing activity to enjoy when the surf is low and the water is calm. It can be a great way to spend some time by yourself or as part of a larger group activity.

Jet Skiing
If you are looking for some excitement and want to enjoy the ocean waters on your own, one of the top watersport activities to enjoy is jet skiing. In the Ocean City area, there are a variety of options for renting jet skis, which you can enjoy by yourself or share with others. There are flexible rental agreements for those that want to use one for just an hour or an entire day. You can also receive all of the necessary accessories and equipment to enjoy you are able to safely have fun.

Sailing and Boating
There is no better way to spend a day in Ocean City, Maryland than on a boat in open water. Due to this, one of the top Ocean City watersports options is to go sailing or boating. For those that enjoy sailing, there are plenty of places that will rent out sailboats...